Tampa & St. Petersburg Local Movers
Let's Get Moving provides local moving services throughout Tampa, St. Petersburg, Clearwater, Bradenton, Sarasota, and more. From delivering a single piece of furniture to your home to moving an entire office or warehouse, Let's Get Moving offers a variety of residential and commercial local moving services to fit your needs.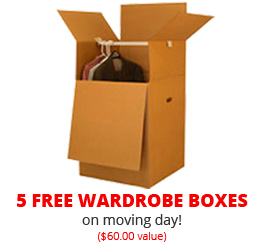 From packing, loading, and delivery, to unloading and arranging your belongings, our team of professional movers is prompt, efficient, and most of all – friendly! Allow us to accommodate you on your next move. From start to finish, you'll be amazed at how seamless it can be! Call us at (888) 204-9666 or in St. Petersburg 727-LGM-MOVE (727-546-6683) to request a free quote!
Ask us about our FREE wardrobe box usage on the day of your move (valued at $60). We also provide full placement of furniture and boxes. Everything we disassemble we will reassemble at your new location.
Local Moving Services
Packing & Crating
Truck Loading
Home Delivery
Office Moving
Furniture Moving
Portable Storage Containers
Commercial Moving
Office Building Relocation
Warehouse Relocation
Antiques & Valuables
Electronics Moving
Heavy Equipment